Auto Accident Attorneys in Gainesville
Experienced and Aggressive Attorneys Fighting for You
At Berman Law Group, we focus on assisting our clients through a traumatic time in their life. All accidents, regardless of how serious the injury, are difficult. No one plans for an accident and oftentimes you are left dealing with an insurance company who does not understand the full extent of your injuries or accident. Which is why hiring an experienced Louisville accident attorney is critical to your recovery.
We understand the confusion you might experience after your accident and not knowing what to do next or where to turn. We know how difficult it can be to go through this situation and how stressful the aftermath is. Whether your accident was caused by a bus, car, motorcycle, or truck; our experienced attorneys are here to help. We have experience with the following types of accidents in Gainesville, Florida:
Head-on Collision
Rear-end Collision
Hit and Run Accident
T-Bone Accident
Rollover Car Accident
Drunk Driving Accidents
Distracted Driver Accidents
Uber and Lyft Accidents
Every accident in Gainesville and the surrounding area is different and needs to be addressed as such. Not all accident victims have the same issues, but all of them need help and sage legal guidance. Our attorneys will ask the necessary questions and work diligently to ensure a positive result for you and your case.
If you or your loved ones have experienced one of these types of accidents give us a call. Our attorneys understand your needs and have the skills, experience and resources needed to represent you; so you can focus on what matters, healing and recovery.
NOT SURE WHAT TO DO NEXT?
Our auto accident attorneys in Gainesville are here for you. We have the knowledge and experience to assist you. Call us today to discuss your legal options.
SCHEDULE A FREE CASE EVALUATION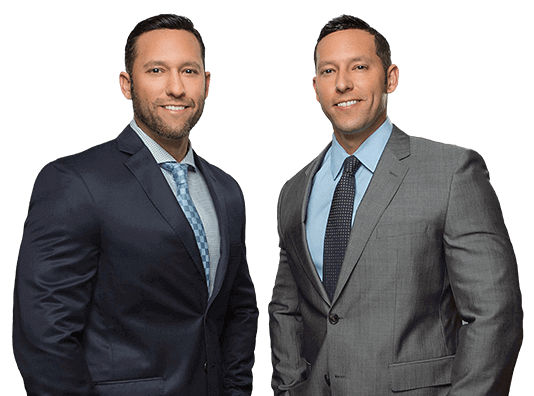 Real Stories. Real Results.
Read what clients say about our auto accident attorneys in Gainesville.
Happy that someone listened to my end of the story and helped me get compensation for my injuries.
---
The promptness of the Berman car accident attorney helped restore my faith in humanity. They handled my case swiftly and payments done by the car insurance.
---
My paralegal was available every time I reached out to him for clarification on some issues concerning my car accident. I am glad that someone was willing to walk with me throughout this journey.
---
My accident occurred during a Thanks-giving night. I was happy to get someone to answer the call at Berman Law Group. It was amazing that even during the holiday season, they still made my evening by coming through for me at my hour of need.
---
My recommendations go out to Zach for being patient with me and answering my many questions. Thank you once more.
---
The Berman Law Group is the best in their communication. Glad I found a Portuguese speaking car accident lawyer that made the process so much easy and smooth. Thank you very much.
---
Previous
Next
More Testimonials