Federal Criminal Defense Attorney
Fierce Advocates to Fight Your Federal Criminal Charge
Being accused of a crime is devastating, not only for you but for your entire family. The emotional and financial strain can be too much to bear. If you are facing federal criminal charges, call our experienced attorneys today to discuss your legal options.
We have defended clients who have been facing the following federal criminal charges:
Bribery
Civil Rights Charges
Computer Fraud
Copyright Infringement
Drug Conspiracy
Financial Fraud
Fraud
Gun Charges
Health Care Fraud
Immigration Crimes
Money Laundering
Mortgage Fraud
"Pill Mill" Prosecution
PPP Loan Fraud
Tax Fraud
Theft
Wire Fraud
It is important to note that federal criminal cases are handled very differently than state criminal cases. Federal law enforcement agencies are very experienced and well-funded. When it comes to your future, you need an ally, someone who can fight for you. That's where the experienced attorneys at Berman Law Group come into play, we do not shy away from any case. We will meticulously examine the facts and we will work together to build a strategy that works best for you and your case.
When it comes to something this important, don't wait, don't let these federal criminal charges ruin your life. Our experienced federal criminal defense attorneys will work diligently to obtain the best possible outcome.
NOT SURE WHAT TO DO NEXT?
If you are facing federal criminal charges, call our experienced team of criminal defense attorneys today to discuss your legal options.
SCHEDULE A FREE CASE EVALUATION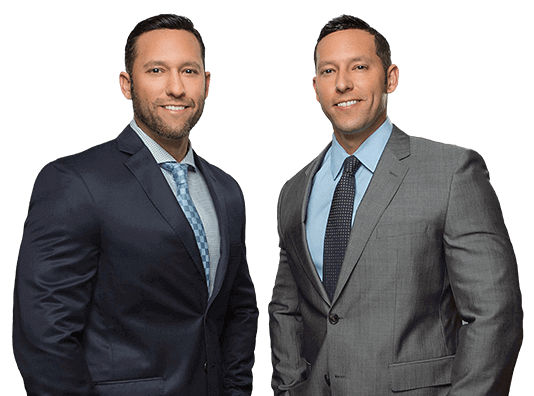 Real Stories. Real Results.
Read what clients say about our criminal defense attorneys.
Charged with a federal crime of embezzlement saw me lose my job and ties with my family. I felt like an outcast in society. Hiring the team for their aggressive nature in representing others brought some light to my case. Thank you for the dedication and time spent defending me.
---
My company was having a case of money laundering, and the team of federal attorneys came to our defense and the charges were dropped.
---
My son in law was accused of drug trafficking in Florida. Despite the mounting evidence by the state agencies, the team was able to get him a lenient sentence.
---
Thankful that the team prepared me on what to expect during my case hearing. The preparedness of the federal team is out of this world.
---
The team was so invested in my case because they had enough evidence to prove my innocence. I am thankful that we worked together.
---
I am thanking you for your services and all you did for my family.
---
Previous
Next
More Testimonials