Restoration of Civil Rights in Florida
Experienced Attorneys When You Need It Most
Restoration of civil rights includes all rights of citizenship enjoyed by the person before his or her conviction, except the specific authority to won, possess or use firearms. A few years ago, the residents of the state of Florida voted to pass Amendment Four to the Constitution. Amendment Four included the right to vote as restoration of civil rights. There is nothing more rewarding then fighting for our clients to get back their right to vote and have their voices heard in government affairs.
Restoration of civil rights without a hearing
A person may have their civil rights restored by approval of the Clemency Board, without a hearing if the person meets the following criteria:
Completed all sentences including, imprisonment, parole, probation, conditional release, etc.
No outstanding detainers or pending criminal charges.
Paid all restitution
Never convicted of certain crimes including murder, manslaughter, sexual battery, child abuse, kidnapping and many other crimes. Contact our office for a full list.
Has not been arrested or committed a crime within 5 years from completion of all sentences and conditions.
Restoration of civil rights with a hearing
If a person does not quality for restoration of civil rights without a hearing, they can qualify if they meet the following requirements and criteria:
No new felony convictions for 7 years from completion of all sentences and conditions.
Must be a citizen of the United States
Our attorneys have experience with all forms of clemency, and we are here for you. Our goal is for you to receive your Certificate of Restoration of Civil Rights in the mail. That is a job well done.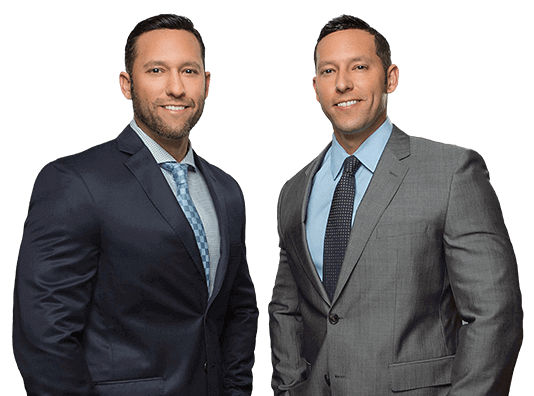 Real Stories. Real Results.
Read what clients say about our criminal defense attorneys.
For anyone looking to have their rights restored, you stand a better chance with the team at Berman Law Group. They make it happen.
---
Glad that the team worked hard in getting me my certificate of restoration after such a long time. I am happy with your efficiency and the outcome of the representation.
---
I was worried that I could have lost a chance to make a positive change in society after my felony. Talking to the team revealed so much information that I was not aware of. I will be back to get more help from them soon.
---
My highest recommendation goes to the team for handling my civil rights restoration. I am now a happy citizen of America that can vote for better changes in society.
---
It was through their eligibility test that I realized I could have my civil rights restored. The procedure was simple, as mine was just a minor offense.
---
I appreciate the information and advice that you offered. Though my clemency did not go through, I will be back in the next two years for another try.
---
Previous
Next
More Testimonials