Florida Trust Attorneys
Experienced Attorneys with Meticulous Attention to Detail
Trusts used to be synonymous with the ultra-wealthy and trust-fund babies. That is simply no longer the case. Trusts are created to provide beneficiaries with income or assets. When assets are in a trust, this avoids probate.
Trusts can be created for a number of reasons:
Manage or control spending and investments to protect the beneficiary from poor judgement.
Avoid probate of trust assets.
Protect the trust assets from other entities such as creditors or potential future ex-spouses of the beneficiary.
Manage unique assets that are not easily divisible.
Manage business assets for planned succession.
Provide structured income for the beneficiary.
Whatever your reason might be, our experienced Florida trust attorneys are here to help you through the process. Whether you are looking for a revocable trust, commonly known as a living trust, or a different type, we will spend time with you to understand your situation, wants and needs.
We all think we have all the time in the world, but life is so fleeting and precious. Make a plan, let your wishes be known and our attorneys will ensure your will is drafted to your desires and specifications.
When it comes to something this important, don't wait, call our attorneys today. A trust can avoid probate, saving your family time and money.
NOT SURE WHAT TO DO NEXT?
Call our experienced Florida trust attorneys today to discuss your options and ensure your family is protected.
SCHEDULE A FREE CASE EVALUATION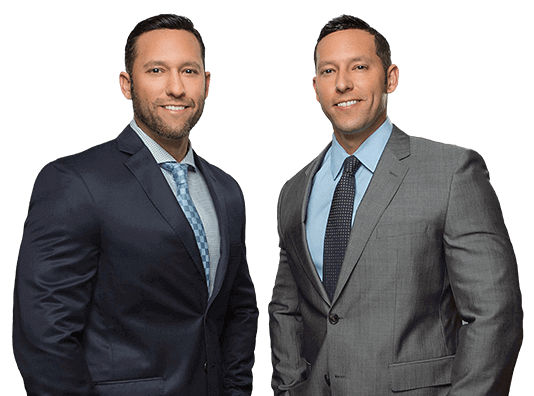 Real Stories. Real Results.
Read what clients say about our estate planning lawyer.
I am glad I reached out to the team. The lawyers were very detailed oriented and captured my wishes to the "t."
---
Trusts are there to make life easy, even in your absence. Thanks to the team for helping my mother get the best services even on her death bed.
---
The thought of creating an empire and have no one to run it brought me to the Florida trust attorneys at the Berman Group. Indeed, this move has me relaxed that even in my absence, my sweat will not go to waste.
---
Get the insight on taking charge of your wealth and that of your family by hiring the Florida trust attorney. They are detailed and very informative.
---
My highest recommendations go to the team for being there for my family. In a time of turmoil and family disputes, the experienced team sort a way forward that was efficient and effective. Thank you very much.
---
Hassan J.Anyone in Florida looking for trust attorney services should look you up. The facilities were timely, and the fact that someone was ready to answer and offer guidance is an added advantage. You are the best!!
---
Previous
Next
More Testimonials