FLORIDA SEPARATION LAWYER
An Alternative or Precursor to Divorce
If you and your spouse have agreed to live separate and different lives, and either are not ready to divorce, don't want to divorce, or are in the process of divorcing, you can enter into a separation agreement. A separation agreement is a voluntary agreement between you and your spouse that resolves any issues before taking the next step. This is when it becomes not only smart but critical to work with an experienced Florida separation lawyer.
Separation is not always permanent or irrevocable; it's a chance for spouses to live in separate households, with separate finances. There are many reasons couples decide to separate, including to have space or to reevaluate their marriage.
It's important to know what to expect when deciding on a separation. In most instances, a separation agreement is a preamble to divorce, even when divorce is not the initial intent. At Berman Law Group, we help couples navigate the process of legal separation. Our Florida separation lawyers keep your needs and best interests in mind every step of the way.
NOT SURE WHAT TO DO NEXT?
If you're considering a separation and want to explore your options, schedule a free case evaluation with our Florida separate lawyer.
SCHEDULE A FREE CASE EVALUATION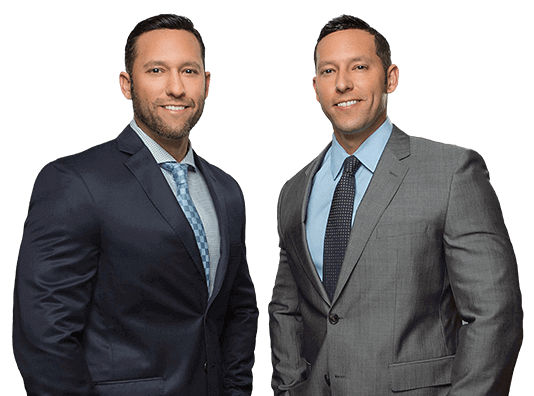 Real Stories. Real Results.
Read what clients say about our Florida family law attorneys.
I am glad that my partner and I did not have to go through a divorce. However, with the need to live separately, I am pleased that the team came through for us.
---
I was thinking of getting a divorce and move to another state. After a candid talk with the separation attorney at the Berman Group, they advised me on taking a marital separation, which I am glad I did.
---
I recommend your kind and legit services to any couple looking for a perfect representation. Thank you for helping us get through the tough times.
---
There were a few issues that needed to be looked at before I could apply for a separation. The team was accommodating in ensuring that I understood what I was getting myself into.
---
When looking for the right separation lawyer to handle my case, I found one who was very helpful and insightful. After a lengthy talk, I decided on hiring her due to her being very informed and upfront with information.
---
My faith does not allow for a divorce. I am happy that I took the option of getting a separation because we reconsidered and moved in back together two years after.
---
Previous
Next
More Testimonials