Florida Car Accident Attorney
Fighting to Protect Your Rights
Car accidents are frightening and overwhelming. They are loud, jarring, and can shake you even without any physical injuries. We understand. That is why the very first thing you want to do after an accident is to make sure everyone in your vehicle is alright. Check for injuries, major or minor. If anyone is injured, call 911 immediately. Something that seems small could turn out to be incredibly serious. After checking your own car, go check on anyone else involved in the accident. Make sure they are okay and ensure them that help is on the way.
One of the smartest moves you can make after an accident is to consult a Florida car accident attorney. Not only will this give you a team of attorneys who are on your side and in your corner, but it can offer much-needed support after a traumatic experience.
Having attorneys on your side means that you don't have to navigate the confusing and complicated waters of talking to a car insurance company. Remember, they are trying to pay you as little as possible. Having car accident attorneys representing you means you don't have to deal with upset or angry individuals who were also involved in the accident. You can focus on getting better and nothing else.
NOT SURE WHAT TO DO NEXT?
Its important to understand your rights following an accident. Our Florida car accident attorneys can help you fight for the settlement you deserve.
SCHEDULE A FREE CASE EVALUATION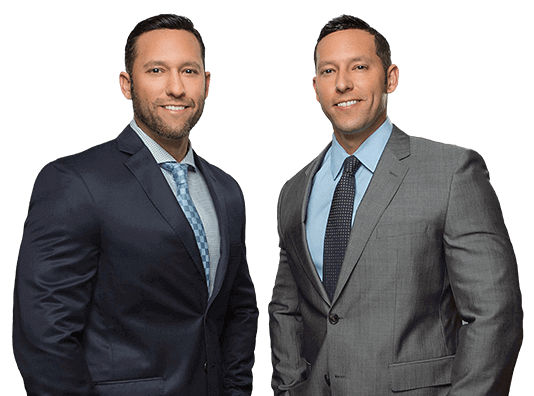 Real Stories. Real Results.
Read what clients say about our Florida car accident attorneys.
Happy that someone listened to my end of the story and helped me get compensation for my injuries.
---
Sara K.
The promptness of the Berman car accident attorney helped restore my faith in humanity. They handled my case swiftly and payments done by the car insurance.
---
Kelly D.
My paralegal was available every time I reached out to him for clarification on some issues concerning my car accident. I am glad that someone was willing to walk with me throughout this journey.
---
Walker G.
My accident occurred during a Thanks-giving night. I was happy to get someone to answer the call at Berman Law Group. It was amazing that even during the holiday season, they still made my evening by coming through for me at my hour of need.
---
George B.
My recommendations go out to Zach for being patient with me and answering my many questions. Thank you once more.
---
Elsie L.
The Berman Law Group is the best in their communication. Glad I found a Portuguese speaking car accident lawyer that made the process so much easy and smooth. Thank you very much.
---
Afonso M.
Previous
Next
More Testimonials