FLORIDA WORKERS' COMPENSATION LAWYERS
Helping Injured Workers Fight for Compensation
When it comes to workers' compensation claims, the more documentation you have, the better. The first thing you should do after an accident in the workplace is to seek medical attention. In certain cases, it may be wise to go to the hospital or get an ambulance. Whatever the case may be, it is a good idea to get reports of whatever medical attention you receive.
Keep in mind that certain symptoms may not appear until a few hours, days, or weeks later. Every single time you see the doctor, you should acquire as much documentation as you can. This will help prove your case.
According to Florida law, you have 30 days to tell your supervisor that you have been injured. If you file after this time frame, you will not be eligible to pursue benefits. It is a good idea to both go to a doctor and tell your employer as soon as possible.
If you have been injured at work, it is recommended that you hire a lawyer. Many workers' compensation claims are denied, and only a lawyer has the insight necessary to help make your case successful.
Many people do not understand the legal steps that they should take. The legal process can be confusing, and the insurance company will not be on your side. They will try to pay you the smallest amount possible if they pay anything at all. This would be after you have already been hurt at work and when you need the money the most.
Berman Law Group can help. Our Florida workers' compensation lawyers have the experience and resources you need to prove your case.
NOT SURE WHAT TO DO NEXT?
When you need aggressive, active, and agile attorneys, choose Berman Law Group. Schedule a free case evaluation with our Florida workers' compensation lawyers.
SCHEDULE A FREE CASE EVALUATION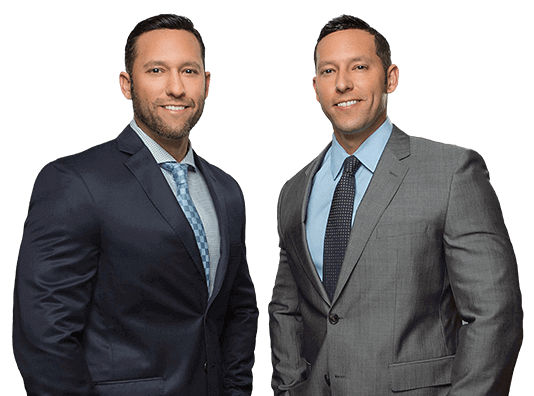 Real Stories. Real Results.
Read what clients say about our Florida workers' compensation lawyers.
My company had refused to give me my benefits for my back injury. Thanks to the team who guided me on what to do.
---
MaryAnne J.
I recommend your services to those looking for a legit law form that will fought for the rights of workers.
---
Marcus K.
Thank you so much for coming through for our colleagues who required your services. We are grateful that someone was looking out for their rights.
---
Lee M.
The team is dedicated to ensuring that workers have the right compensation from their companies. It is a struggle to see medical bills piling up when there is a way to handle the situation.
---
Peter U.
Your services were highly recommended by workers who have used your services before. The management had refused to take responsibility of an accident that saw some of the workers permanently disabled. Thank you for your kind services.
---
Pauline K.
Florida workers compensation lawyers at the Berman Law Group are the best. They are dedicated to the ensuring that those who seek their services get fair hearing as well as their rightful compensation. We cannot thank you enough for everything that you have done.
---
Lucy T.
Previous
Next
More Testimonials