Workers' Compensation Lawyers
Advocates to Help You Navigate Workers' Compensation
Employers providing a safe working environment should be a given but all too often workplace injuries happen. When these accidents occur, your ability to earn an income will change.
Examples of workers compensation injuries include:
Amputation
Body injury (Back, Head, Knee, Neck, or Shoulder)
Burns
Carpal tunnel
Electric shock
Hearing loss
Vision loss
There are four different classifications to workers' compensation disability:
Temporary Total Disability – Your ability to work is temporarily lost
Temporary Partial Disability – Your ability to work is temporarily reduced
Permanent Total Disability – Your ability to work is permanently lost
Permanent Partial Disability – Your ability to work is permanently reduced
Workers' Compensation can be difficult to navigate on your own. Putting your needs first is what we do best. Our attorneys are here to help when your claim is denied or challenged, we can assist with obtaining medical reimbursement and wage replacement benefits. You need a trusted ally, someone committed to you, who can advocate on your behalf.
NOT SURE WHAT TO DO NEXT?
Berman Law Group has the skills, experience and resources needed to provide you with compassionate legal service. Call our workers' compensation lawyers to discuss your legal options.
SCHEDULE A FREE CASE EVALUATION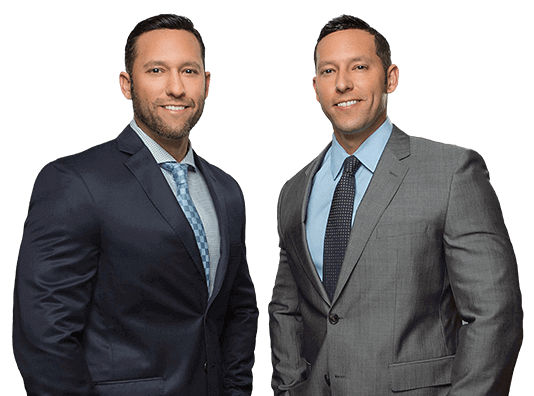 Real Stories. Real Results.
Read what clients say about our Florida workers' compensation lawyers.
My company had refused to give me my benefits for my back injury. Thanks to the team who guided me on what to do.
---
I recommend your services to those looking for a legit law form that will fought for the rights of workers.
---
Thank you so much for coming through for our colleagues who required your services. We are grateful that someone was looking out for their rights.
---
The team is dedicated to ensuring that workers have the right compensation from their companies. It is a struggle to see medical bills piling up when there is a way to handle the situation.
---
Your services were highly recommended by workers who have used your services before. The management had refused to take responsibility of an accident that saw some of the workers permanently disabled. Thank you for your kind services.
---
Florida workers compensation lawyers at the Berman Law Group are the best. They are dedicated to the ensuring that those who seek their services get fair hearing as well as their rightful compensation. We cannot thank you enough for everything that you have done.
---
Previous
Next
More Testimonials