MEDICAL NEGLIGENCE LAWYERS FLORIDA
Our Florida Negligence Lawyers Are Here to Help
It's impossible to talk about any personal injury lawsuit without talking about negligence as well. Despite being a foundational part of such a widely practiced field of law, many people don't understand negligence. This leads to a host of legal issues and highlights the need for having experienced negligence claim attorneys on your side throughout the entire process.
Florida is what's known as a "comparative negligence state." This means that you are entitled to compensation based on how much you and the other party – or parties – are considered at fault. This is especially important when your personal injury claim isn't cut and dry, or when your actions may have played a part in your accident.
Florida assigns comparative negligence based on a percentage scale. So, if the defendant is found to be 50% negligent, and the other 50% is placed on you, then you're entitled to 50% of the assessed total damages.
Contact the medical negligence lawyers at Berman Law Group today to help you prove negligence in your lawsuit. We know what it takes to prove all of these four elements and can fight tirelessly to make sure you're awarded what you deserve. We've worked with clients throughout Florida to achieve favorable outcomes. Your case could be next.
Don't leave your lawsuit up to chance. Call us today at (800) 375-5555 for a free case review.
NOT SURE WHAT TO DO NEXT?
Our experienced team has decades of collective experience. We know how to prove negligence occurred and how to make sure you receive the compensation you're entitled to.
SCHEDULE A FREE CASE EVALUATION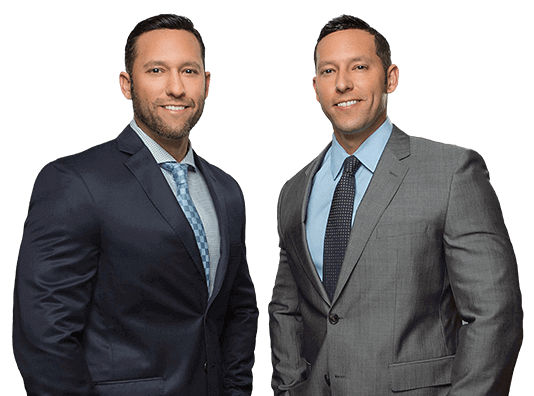 Real Stories. Real Results.
Read what clients say about our personal injury lawyers.
The wrongful diagnosis had me taking medicine for a disease I did not have. Medical negligence robbed me of years of healthy living. I am happy that I was compensated for my emotional anguish.
---
Loise R.
The lawyers at Berman are attentive and dedicated to offering personalized attention to clients. I recommend their services to those in need.
---
Rose T.
The team was ready to help me file a lawsuit against the doctor who gave me the wrong treatment. It was an emotional moment, but the team was always by my side.
---
Stella H.
For anyone looking for a dedicated team of qualified medical negligence lawyers, Berman offers the best representation in Florida.
---
Rachel T.
The lawyers handling medical negligence cases are dedicated to what they do. I loved the personalized services and in ensuring that I stayed informed of the proceedings of the lawsuit.
---
Peter N.
The services were swift, and the team helped me get the right information for filing my medical negligence case. They were very accommodating in understanding my story and assured me of compensation since there was evidence of negligence from the doctors.
---
Henry T.
Previous
Next
More Testimonials