Spinal Cord Injury Attorney
Providing Compassionate Legal Service for You and Your Family
There are many different causes of spinal cord injuries but the primary cause is car accidents. Other causes include sporting accidents, truck accidents, slip and falls and construction accidents to name a few.
Classifications of spinal cord injury
Tetraplegia – sometimes referred to as quadriplegia) is a term used to describe the inability to voluntarily move the upper and lower parts of the body.
Paraplegia – is a term used to describe the inability to voluntarily move the lower parts of the body.
The impacts of a spinal cord injuries on families is long lasting and devastating. Those impacts are exacerbated especially when caused by the negligence of another. The stress and anxiety that caregivers often feel is overwhelming. Soaring medical expenses intensify that stress and anxiety. You need a trusted ally, someone committed to you, who can advocate on your behalf.
Berman Law Group understands the seriousness and complexity of these injuries and cases. We have the skills, experience and resources needed to provide you with compassionate legal service.
NOT SURE WHAT TO DO NEXT?
Berman Law Group is here to be your advocate and trusted ally. Call our spinal cord injury lawyers to discuss your legal options.
SCHEDULE A FREE CASE EVALUATION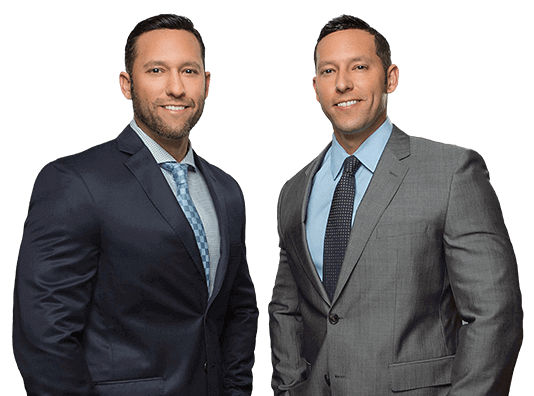 Real Stories. Real Results.
Read what clients say about our personal injury attorneys.
For anyone looking for affordable services with the experience of spinal cord injury lawyers, Berman group is the place to be. They helped me when I could not fight for myself. Thank you so much.
---
I am glad for the helpful services offered by the team of experienced lawyers. Thank you all for helping us when no one else could.
---
We recommend your services of professionalism to those seeking to have the best representation on matters of injuries resulting in negligence.
---
Florida has the best team of adept lawyers that are informed and have the real facts to get you the actual results.
---
The team has sincere lawyers who are upfront with relevant information. They keep the client updated and ensure that everything is done to get the client real help.
---
The team handled my case with real patience. The court proceedings ran for almost a year since those with the liability were not ready to compensate me for my injuries. Thanks to the team for coming through for me.
---
Previous
Next
More Testimonials