WRONGFUL DEATH LAWYERS IN FLORIDA
Fighting for Justice for Mourning Families
A friend or family member passing away is one of the hardest events anyone ever has to deal with. To help hold those responsible accountable, every single state has enacted some form of wrongful death law. Our wrongful death lawyers in Florida protect victims from negligence and provide a financial safety net for unexpected expenses associated with wrongful death.
All states handle wrongful death suits and damages differently. This is one reason having aggressive lawyers on your side is critical. Our team can handle the legal side of things and take that weight off your shoulders. This allows you time to grieve and process your loss.
Make sure to consult with our wrongful death lawyers in Florida as soon as you believe wrongful death has occurred. Not only will this ensure your case is handled as quickly as possible, but Florida has a statute of limitations on how long the surviving parties can file a wrongful death claim in. This is explored in depth below, but for now, it's enough to know that you have two years from the time the death occurred or that the incident was discovered to file for wrongful death.
If your loved one has been the victim of wrongful death, you deserve high-quality legal representation. You already have to deal with the emotionally fraught experience of mourning their loss – you shouldn't also have to deal with a complicated maze of legal requirements.
Berman Law Group is on your side. Our wrongful death lawyers in Florida are here to help. With decades of collective experience, they know exactly how to make sure the parties responsible for your loved one's death are held accountable.
NOT SURE WHAT TO DO NEXT?
If you lost a loved one as a result of someone else's negligence, we can fight for justice on your behalf and their behalf.
SCHEDULE A FREE CASE EVALUATION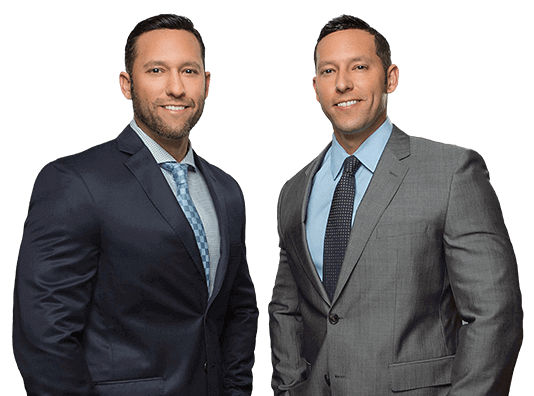 Real Stories. Real Results.
Read what clients say about our personal injury lawyers.
We are thankful to the team for being there for us during the hard times. The compensation we got will go into helping the family have a better life.
---
Lucy T.
The team is very professional in what it does. We are glad that we found you to represent our claim.
---
Kingston P.
The process of filing a case for wrongful death can be time-consuming as well as emotionally draining. We are glad that the team was ready to take up the case for us.
---
Manuel R.
I recommend your services to the residents of Florida. The team is efficient and professional. With a multilingual team, it gives comfort in knowing someone understands your pain.
---
Lucia J.
The law firm offers professional lawyers who are skilled in handling cases of wrongful death. Thanks to the team for getting us justice.
---
Marcus T.
We needed a team of lawyers who could go after a medical facility that was negligent. We are glad that we found the team at Berman and the experts of law in handling wrongful death. Despite the many threats that were issued, we are happy that the Berman Group got us justice.
---
Ella R.
Previous
Next
More Testimonials